Slideshow
Other top rated products
Filter Reviews
5 star rating

4 star rating

3 star rating

2 star rating

1 star rating
Fits my LCR like a
Review by Tim G. on 16 Jun 2020
review stating Fits my LCR like a
Fits my LCR like a glove. Very well made. Best holster I have ever owned.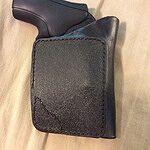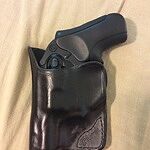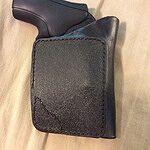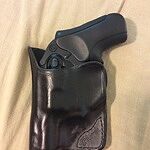 Excellent pocket retention
Review by Don S. on 20 May 2020
review stating Excellent pocket retention
I have used a Kramer Pocket Gun Holster for my S and W snub-nose revolver for years with great satisfaction. The new one I just received for my Ruger LCP displays the same high quality construction and perfect fit.
Great
Review by Ali S. on 30 Apr 2020
review stating Great
Awesome!
Very Satisfied
Review by Don L. on 24 Apr 2020
review stating Very Satisfied
My recent purchase of the $99.00 Kramer Horsehide Pocket Holster went beyond expectations. A truly beautiful design and craftsmanship along with superb quality and construction.
I was extremely satisfied.
Fit and performance is great.
Kramer Pocket Holsters are the only game in town
Review by tom c. on 24 Apr 2020
review stating Kramer Pocket Holsters are the only game in town
I've been utilizing a Kramer Pocket Holster for decades to tote the old S&W 649-2 and with the creation of the Sig P365 it only made sense to look up my friends at Kramer in hopes they were to include a pocket holster for it as well.....SCORE! Awesome quality, durability, functions perfectly. The Kramer Pocket Holsters are truly the only game in town for pocket concealment. It is important to reveal any and all short comings in a product review but honestly.....there are none for this unit.