Slideshow
Other top rated products
Filter Reviews
5 star rating

4 star rating

3 star rating

2 star rating

1 star rating
Quality, comfort, and value!
Review by Gene D. on 14 May 2020
review stating Quality, comfort, and value!
This is my fourth Kramer holster. All of them are top quality. I purchased the first one over twenty years ago and it still looks great. Of course I've tried other holsters over the years including a Mitch Rosen "ARG", another great holster. However I keep coming back to the comfort and value of Kramer Leather.
Thanks again.
Gene Dill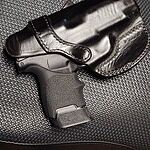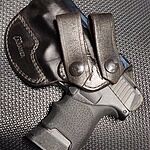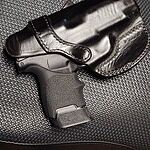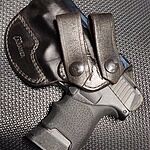 Perfect again
Review by William C. on 11 Apr 2020
review stating Perfect again
I seem to be hooked on Kramer leather horsehide. These holsters are tough and pretty thin, excellent retention without a thumb break. I wish I could afford one for all of my favorites. I ordered a Mitch Rosen tuckable I think it was a workman, it was nice but really thick and I dont wear it enough to have gotten my money's worth. Thank you Kramer for your excellent workmanship and awesome holsters!!!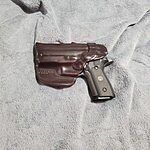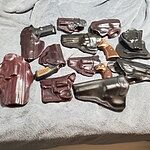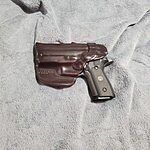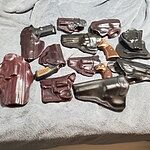 Just Perfect
Review by Ben H. on 7 Mar 2020
review stating Just Perfect
This holster is PERFECT. I am so impressed with the craftsmanship. Super pleased, with the retention and how comfortable it feels against my body.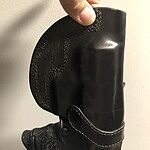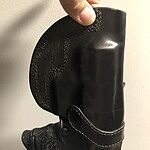 Outstanding holster with outstanding customer
Review by James F. on 19 Jun 2020
review stating Outstanding holster with outstanding customer
Outstanding holster with outstanding customer service. This holster fits perfect and is constructed perfectly. Thanks
Beautifully built
Review by Mark G. on 19 Jun 2020
review stating Beautifully built
Beautifully built
Q: I need a little assistance please. I have a Smith and Wesson 9mm 1911 Pro with a 3 inch barrel. If at all possible I would like to order a holster just like the one you made for a guy named Col Ben. There is a picture of how I want the holster to look in an article by USA Carry dated May 16 2018. The picture of the holster even has the same pistol that I have. If You can still make this holster I would appreciate you letting me know and how I can place it on order.
A: Thank you for your question and interest in our holsters, and our apologies for not yet having your exact model listed. The holster shown in that article is indeed our IWB #3 in horsehide leather, mahogany in color. To place an order for your weapon you can choose the "1911 Pro Series" currently listed, then, just below the gun model drop-down menu you'll see a small checkbox that reads "Not Seeing Your Gun Model?" Once this option is selected a blank box will pop up where you can then input your gun's correct Sub-Compact model. Be sure to fill out the barrel length field and from there you're good to go.